The HALL XTRA Faceting Machine.
Designed by Laurie Hall, manufactured by UNAMIT Cairns.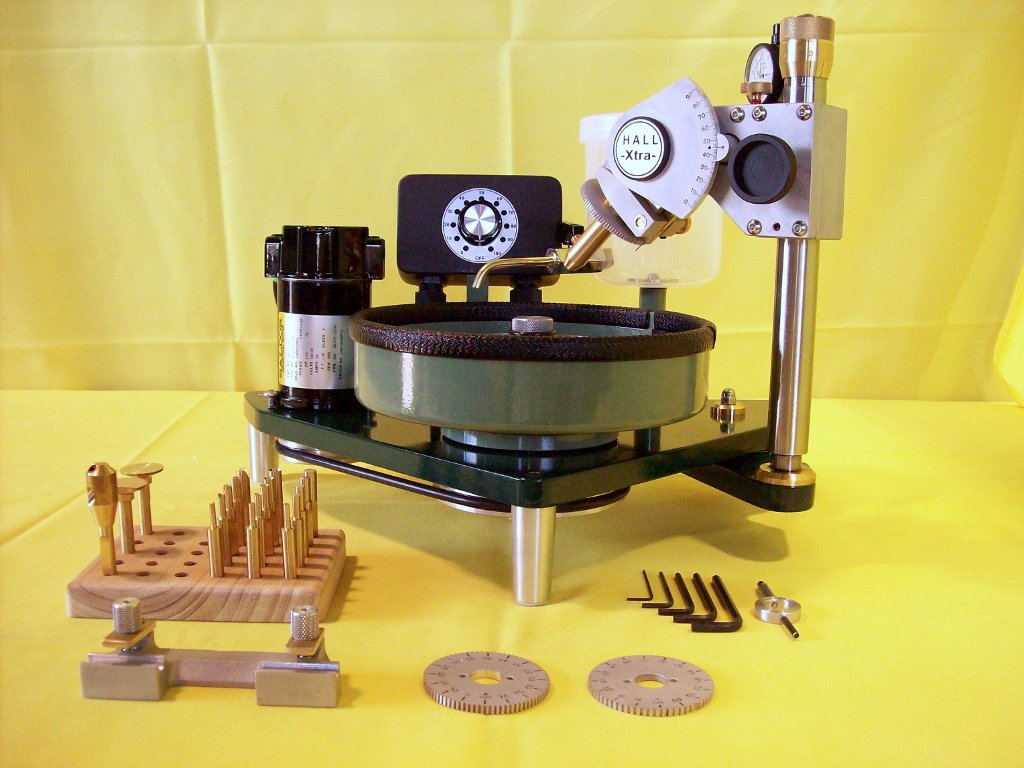 Hall "XTRA" faceting machine with accessories: Fifteen precision centreless ground brass dops,

half round and round master dop, 45 degree angle adapter, high accuracy elliptical groove

transfer block, 96 tooth, 80 tooth and 64 tooth index wheels and Allen key set.




The Hall XTRA is the result of over forty years of continuous design and refinement which

results in a faceting machine of unmatched performance and accuracy. The XTRA is now

manufactured by Peter Tolputt of Unamit Cairns, who has been associated with Hall faceting

machines since 1976. The XTRA is Laurie Hall's latest machine design and incorporates

new features not found in any previous Hall machine to date. Accepts 6 inch lap plates only.
Features:
Facet angles can be set to 100ths of a degree.

Three most commonly used index wheels: 96, 80 and 64 are included, not optional extras.

High precision elliptical groove transfer block.

Easily runs off generators and any type of mains inverter power.

Energy efficient, only uses 75 Watts power maximum: the design makes 12 Volt battery/inverter operation practical.

Australian made EMP brand permanent magnet high torque DC motor.

Every machine built personally in Cairns, Australia: all casting, machining, electronics, assembly, checking and setting, packing.

Compact, rigid, accurate, precision built, simple and easy to operate.
Technical:
The index wheel pin engages the tooth in the index wheel that is in direct relation to the facet being cut, not opposite it.

Fine angle display of 100ths of a degree and depth of cut indication with Mitutoyo dial gauge.

Precision aligned mast and head assembly with dual, preloaded quill bearing.

Precision NSK brand preloaded, shielded ball bearings for maximum accuracy and long life.

Cast aluminium base and swing-arm for low mechanical distortion and resonance free operation, i.e. does not ring like a bell or resonate during operation or contain the high internal distortion stresses of rolled plate aluminium.

Centreless precision ground brass spindle shaft enables tighter fit in the bearings than stainless steel without seizure or any hydraulic press distortion, giving greater machine accuracy and longer bearing life.

New technology high efficiency electronic motor drive for cooler motor running and jerk free lower speeds for heat sensitive gemstone polishing and flatter meet points.

Wide tolerance of voltage 200-320 Volts AC or DC and frequency of DC-400 Hertz.

Neoprene, seamless, vibration free motor drive belt.
General:
Hall faceting machines are built to the best of our ability with the equipment at our disposal. Standard
engineering measuring instruments; vernier callipers, micrometers, dial indicators, engineers protractors
and straight edges, etc. are all used to check all operations. Some operations are dependent on the
accuracy of the machine tools used in their manufacture. These tools are made by world recognised manufacturers
and meet International Limits of Accuracy. Other measurements are dependent on human interpretation. As one
champion facetor said: "The skill of the facetor takes over where the accuracy of the machine leaves off, however,
Hall machines make this easy.
Guarantee:
We will at any time, correct any fault detrimental to the operation of the machine for which we are responsible.
Closeup of faceting head showing the dial gauge which allows
facet angle setting to 0.01 degrees using the micro adjuster.
The dial gauge also indicates depth of cut and reads zero when
the facet is cut to the hard stop.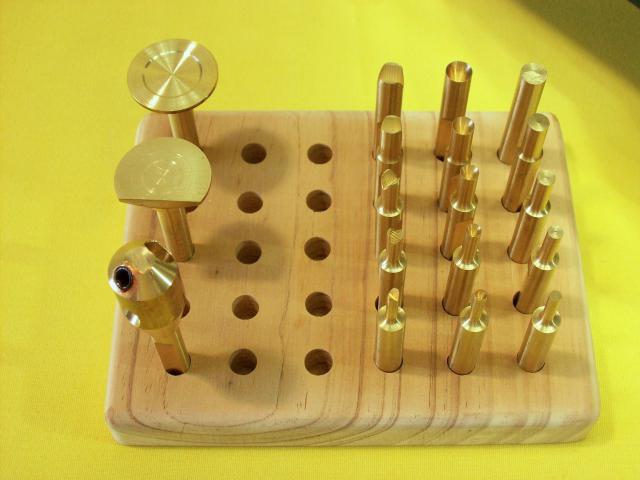 Supplied dops with every XTRA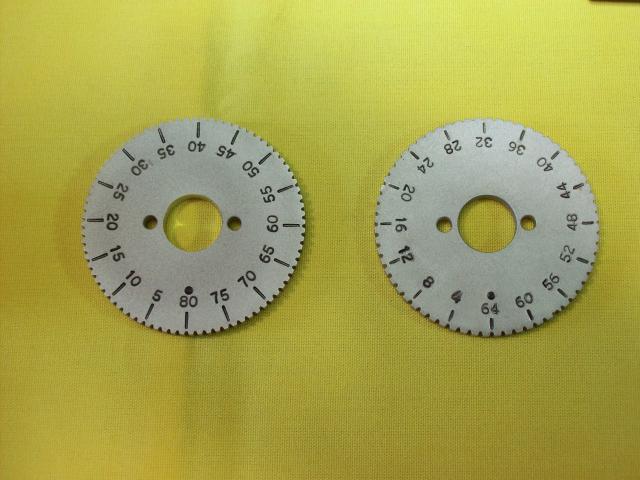 80 and 64 index wheels (96 not shown)
Precision transfer block
New "Xtra Plus" faceting machine
HALL FACETING MACHINES
The choice of Champions.
Winners of National and International Faceting Competitions
The preferred machines on the Central Queensland Gemfields